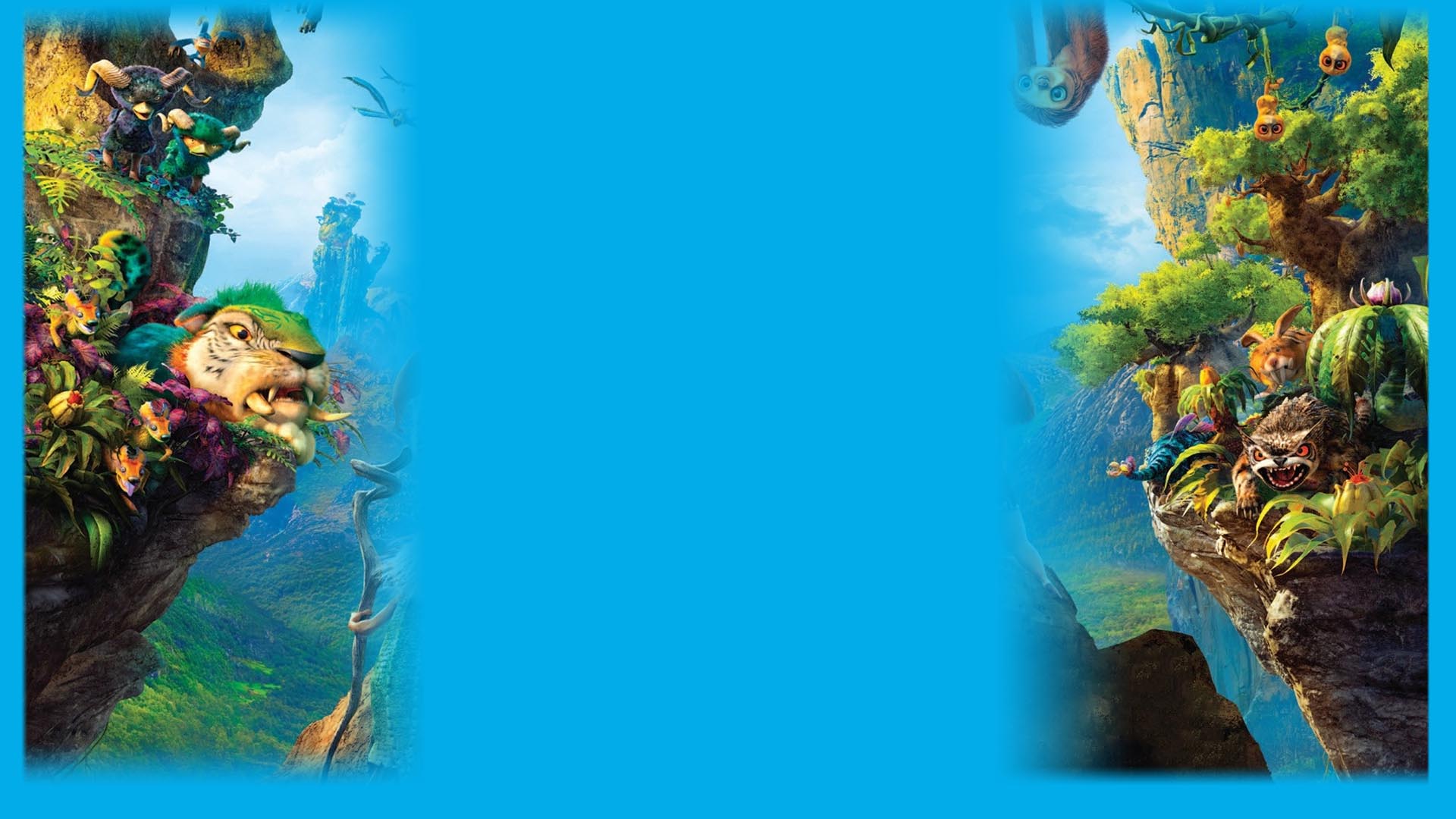 The Croods was released on the 22nd of March (American release date) and the 28th of March (Australian released date). It was produced by DreamWorks, it is one of it's computer animated movies.
Plot Summary
Edit
The film starts with Eep Crood (Emma Stone),a girl in a family of cavemen living in pre-historic times, talking about how the Croods are one of the few families to survive, mainly due to the strict rules of her father, Grug (Nicolas Cage).When in their cave home, Grug tells the story to the rest of the family which includes his wife Ugga (Catherine Keener), daughter Sandy, son Thunk (Clark Duke), and his mother in law Gran (Cloris Leachman) with a character that mirrors Eep's curious nature. He uses this story to warn the family that exploration and 'new things' pose a threat to their survival. This irratates the bored and adventurous Eep, and when the family falls asleep after dark, she ignores her father's advice, and leaves the Cave.
While venturing off, she meets Guy (Ryan Reynolds), an intelligent caveboy who knows how to make fire. While talking together, Guy admits that he thinks the world is going to end and is heading to higher ground with his pet sloth, Belt. He gives Eep something new, a conch shell, to call him if she survives and abruptly leaves. It is at this time that Grug, who has noticed that Eep is missing, finds Eep and gives her a good scolding for leaving the Cave and breaking the family's most important rule, to 'never leave the Cave'.
When brought to the rest of the Croods, Eep's conch shell is shattered into tiny fragments, for it is something 'new' and hence believed to be threatening by the other family members. But nearly immediately after the shell's breakage, the ground around the Croods begins to rumble and boulders begin to fall. Grug directs the Croods to the Cave, only to find it caving in due to heavy rocks falling on top. Eep begins to understand Guy's theory of the world ending.
Nicolas Cage as Grug Crood, a caveman who is the well-meaning, overprotective but old-fashioned patriarch of the Croods family.
Emma Stone as Eep Crood, a cavegirl who is Grug and Ugga's eldest daughter and is filled with curiosity and a desire for adventure.
Ryan Reynolds as Guy, a nomadic caveboy who is not as strong as the Croods, but prefers using his brain and comes up with various ideas and inventions. He is accompanied by a sloth named Belt and is Eep's love interest.
Catherine Keener as Ugga Crood, a cavewoman who is Grug's wife. She is more open-minded than Grug, but also finds it difficult to keep her family safe.
Clark Duke as Thunk Crood, a caveboy who is Grug and Ugga's son. Thunk is the 6-foot-9, 320 pound, 9-year-old middle child who is not very bright but has a good heart. Halfway through the movie he gains a crocopup named Douglas.
Cloris Leachman as Gran Crood, a very old (45 years, considered old back then) and ferocious cavewoman who is the mother-in-law of Grug and mother of Ugga.
Chris Sanders as Belt, Guy's sloth pet.
Randy Thom as Sandy Crood, Grug and Ugga's ferocious baby daughter who bites and growls instead of speaking.
The movie was initially titled, "Crood Awakening" in 2005.
On April 17, 2013, it was announced that DreamWorks Animation has started developing a sequel to the film, with Chris Sanders and Kirk DeMicco returning to direct the sequel.